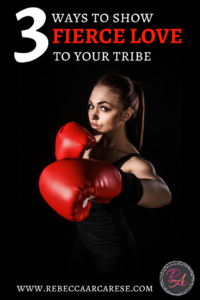 This past weekend I had the opportunity to spend some great "girl time" with a long-time friend. She is the kind of friend you can pick up and run with and not skip a beat…even after months of not seeing each other. I love her encouraging texts, thoughtful notes and voicemails in spite of our lives spinning a hundred miles an hour in different directions.
She is the polar opposite of me in life, politics, and background. And yet we find encouragement and inspiration in our friendship. I heard her telling another woman this weekend that we are each other's person. It is true. There is so much different. Yet, it is as if there is no difference. Why? Because there is only love.
I heard it said once that we judge others by their actions and ourselves by our own intentions. If we did not intend to be rude then those around us should know our hearts. Know we are just having a bad day. Know that we are not meaning to be rude. However, what if someone else says something, does something, or even worse — does not say something? Then we label them mean or we are offended by their actions.
In friendship, true relationship, we are given many opportunities to be offended. We are human. We mess up. We have bad days. And basically some days we suck as friends.We can be so fierce in the difficult times. The stressful times can cause us to abandon love or at least how we show it.
What if we intentionally choose fierce love daily? What would that do?
What if we make a choice that has nothing to do with our own circumstance, our own opinions, our own feelings?
Here are three ways to fiercely love those in your sphere.
Speak love. Share your story.
I know that there are times when we cannot move our own situation no matter how hard we try. We are stuck in a situation beyond our control or just in a season that is overwhelming. Choosing to look outside ourselves can shift our outlook, change our perspective, and often help us find a solution we never could come to on our own device. My polar opposite friend is so good at helping look at a different perspective. She is a single mom. I have been married for over 15 years. She is a huge supporter and uplifts my husband — even when he makes me crazy. It is a helpful perspective.
Do you embrace a perspective from your polar opposite or discount it?
Seek the heart. Don't judge the action.
We all find ourselves living those moments that do not represent who we really are at the core. The harsh word, the eye-roll, the condemning action. If we want others to judge us by our intentions not our actions we must choose to seek the heart of those around us.
A few months ago, I was at the gas station and I received some hard news via text. I did not want to react because my kids were in the car. It was not a car-kind-of-conversation. So I sat for a minute. Apparently, a minute too long for the gentlemen behind me. He had gotten out of his car and banged on my trunk to get me to finish my gas purchase. I wanted to get out and share my opinion. I wanted him to feel as bad as I did at the moment. And then I thought, "What if he just received bad news and is trying to get home to the situation". How do we know the other person's circumstance? We choose to understand that most of the time others are too focused on their own journey to really be engaged in ours. So no, I don't think he should have banged on my trunk. But I got out and smiled and yelled, "So sorry!". I really meant it. Maybe his day was full of bad news too. Maybe he just needed someone to pass the smile on. Some days we just need someone to acknowledge that they really see us. Our heart – not our actions.
Love is showing up. You cannot fix everything.
It is hard to watch someone going through a hard season. When I was at my most difficult time, it was even difficult to think about what I needed. The most love I felt was from those who just showed up. Someone who came in my mess. Just sitting with a cup of coffee to talk, watch a movie, or tell me a funny story. No ten point plan to fix my life or judgement on how or why things are the way they were. Just pure relationship of "showing up". It matters.
Showing up matters more than the ability to fix it. There are times when I need advice and a ten point plan from my people. But knowing when the time is just to show up and let me shower while you hold my sick kid. Or do my dishes just because, not to judge my lack of multi-tasking. Love is an action word. It is a non-judgement, non-fixing, all-encompassing, I show up to be in your space just because kind of action.
It matters.
Fierce love can come with fierce failure. I have not always done it well. Sometimes we do not show up because it is hard. Sometimes assuming others will do it better prevent us from loving well.
Sometimes. What Ifs. When life gets better. When they ask.
Fierce love comes when we choose to put those behind and find the beauty in the differences. My cornucopia of people is beautiful. Not one is like the other — more importantly not one is just like me. It is not a source of competition or jealousy. They love me fiercely. They make me better.