For those of you who read my previous blog "When Life Doesn't Go According to Plan", our daughter, Viviana, was stillborn at 38 weeks in July 2011. At the time of her birth, we did not know what had caused her heart to stop beating. We decided to proceed with autopsy, and 3 weeks after she had passed, discovered there was a small abnormal blood vessel that had been present in her umbilical cord. This abnormality, called an angioma, had burst open and created a blood clot inside the cord. This blood clot then completely blocked off the circulating blood to her. When I heard this news, I felt some relief because I knew she hadn't endured any pain, as she must have passed away quickly. Also, I knew the angioma was a condition that was very unlikely to recur with subsequent pregnancies. Many couples in the infant loss support group had a multitude of emotions when becoming pregnant after a loss- mostly excitement mixed with fear of losing another baby. However, knowing that Vivi had died from a rare condition actually left me feeling very optimistic and hopeful for the next pregnancy.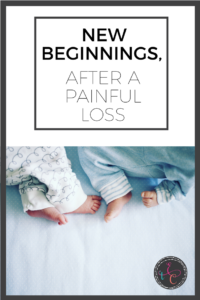 We started trying six months after she had passed. With both Nicky and Vivi, we were very fortunate to conceive quickly. I, of course, assumed this would be the case again. However, after three months and no success, I began to worry. I was turning 35 that year, and statistically knew my egg quality and quantity were declining. I decided to try an ovulation kit in May 2012. I checked faithfully every morning starting on day 8 of my cycle. But by day 18, I had yet to see the smiley face the Clear Blue Easy kit had described. The seeds of doubt began to grow, and I kept recalling the statistic that only "50% of 35 year olds can conceive spontaneously".
By the time of my missed period, I had a negative pregnancy test, and was convinced my body had stopped ovulating. I was thinking we were going to have to seek fertility treatments. Another week passed, and still no signs of a period. Jack convinced me to check another pregnancy test. Begrudgingly I did, and at 5 1/2 weeks after my missed period, it was positive. I was beyond excited, but a little concerned that a trained ob-gyn could somehow miss her ovulation. I now am sure to explain to patients those predictor kits can have false positives!
A few weeks later when I was working, I decided to peek at the growing pregnancy with the portable ultrasound. As I was laying in the dark on-call room, I started squinting at the screen as I thought I saw 2 pregnancy sacs. I moved the ultrasound probe sideways and left to right, and still saw 2 sacs. There was no way I could have twins. No way. No family history. I called Jack right away, and as he answered the phone I shouted "Two! There's two!". He was clearly confused and said "Two what?", and I had to explain I thought I saw two babies on the ultrasound. By the end of the conversation, I had convinced myself there was a machine malfunction, and would wait a few days and look again.
Two days later, Jack came along to be the second set of eyes. Again there were two sacs, and now two heartbeats were flickering on the screen. We were having twins. I understand that most people would be ecstatic when they were diagnosed with twins. I had different feelings. Yes, I was grateful for being able to conceive, BUT, I was prepared for a single baby. If I had a singleton, the chance of anything going amiss would be very unlikely. However, I knew twins carried a much higher chance of complications- preterm delivery, NICU stays, increased risk of stillbirth. Also, I still distinctly remembered those long sleepless nights with a newborn. Knowing we would go from one to three children, and two newborn babies to feed at night was overwhelming.
A couple weeks later, at the maternal fetal medicine (MFM) office (specialists who care for high risk pregnancies), we were informed the type of twins we were having were monochorionic-diamniotic (mono-di) meaning they shared a placenta, but each had their own amniotic sacs. They would be identical boys. However, mono-di twins are known to have even higher complication rates than other twins- just another aspect that set my stress levels a bit higher.
I knew our pregnancy would be monitored closely, and as the pregnancy progressed the ultrasounds and testing continued to look reassuring. However, during a routine ultrasound at 31 weeks, the doctor noted the placenta began to have a different appearance- one area was thinner and darker, and one baby's blood flow was showing signs of anemia. He was concerned about a condition called Twin-twin transfusion syndrome (TTTS), which primarily occurs in mono-di twins. TTTS is a potentially lethal condition, where one baby "donates" his blood through abnormal blood vessels in the placenta to the other baby, the "recipient".
A few days later, the ultrasound was repeated, again showing an abnormal placenta, and worsened blood flow in one baby (baby B).  That was when the doctor dropped the bombshell- I was going straight from the office to be admitted to the hospital, and possibly for the duration of the pregnancy. He was concerned the boys were developing TTTS and felt inpatient monitoring was the safest course of action, especially given Vivi's death the year before. I burst into tears. It was December. Christmas was coming. I wanted to be with Nicky. As I write this, it sounds so childish and selfish. But at the time, I had some difficulty connecting with these two little guys. I was pouring my love into the child who I could see and hug every day. I didn't realize at the time, but I was somewhat detached from the twins. What if they died too? I felt it would be easier to cope if I hadn't given them my whole heart.
As I was being checked into my hospital room, it finally hit me there was a real possibility I could deliver my boys at 32 weeks. I myself had delivered babies born at 32+ weeks who suffered severe complications from prematurity, and some of those babies had even died. During my hospital stay, the babies were being monitored three times each day, and each time I prayed they would find their heart beat when they put the monitor on. I had an ultrasound every other day to check their movements, blood flow and amniotic fluid levels. At this time, I began to realize how much mental and emotional energy I was putting into worrying about my babies. I was ashamed to admit I hadn't been praying for peace nor reading God's word during this time. During the long and quiet days on bed rest, I was spending my days in worry about Jack being a single dad and if the boys were going to be healthy. I was focusing on all the "what ifs?", instead of focusing on God and his grace, mercies and goodness.
One morning, in the midst of a mild bout of anxiety, I emailed our pastor and asked him to send me bible verses on fear. Although my Christian faith was growing, at that time I was not first turning to God with my troubles. One of the hardest parts about faith in God is believing God is good all the time, even when we've experienced something tragic. I remember thinking about the sermon our pastor preached the Sunday prior to my hospital admission. He was preaching in John 15, and talked about how like a gardener prunes his vineyard, God works within us and prunes the weak and non-fruitbearing branches. I remember thinking God may feel I still need "a lot of work", and may desire to continue to prune me by taking my boys away.
Although I had the list of bible verses to read and my Bible on my nightstand, for days I sat in my bed, letting the worry and fear begin to consume me. I didn't pray or talk to God. I didn't open my Bible. I didn't talk to my friends about this tizzy of worry that was eating me up. I didn't ask for others to pray for me. Then, almost one week into my hospital stay, Jack and Nicky (who had just turned 3 at that time) came by for a visit- I relished the time with them. While cuddling with my little guy, Jack noticed the Bible behind me, unopened. He casually asked if I had been reading, and if I found our pastor's email recommendations helpful. I started to tell him I hadn't really gotten around to reading, when I knew that excuse would not fly. Didn't have time? Seriously? This was the most time I've spent alone in nearly my entire life. I couldn't use that as a justification. I started crying, knowing that I was in a bad place, and I needed help. I had so many emotions mixed together, deeply missing our daughter Viviana, anxiety over the health of the boys and fervently hoping they would survive, and longing for my routine of being a mom and wife.
It was then that I realized I was fearful to even start to pray and ask God for help. The verse "I believe! Help my unbelief!" (Mark 9:24) fit my heart stance at that time. I believed in God and wanted to trust His promises, but there was a part of me that was very scared to let go and completely surrender to him. I only partially believed that He would take care of me and comfort my soul. All the anxiety and fear I was drowning in was there because I felt I needed to figure it all out myself. Old habits die hard. For 34 years I was used to being self-sufficient and coming up with my own answers. But what I needed to do was hand my doubts, fears, and worries over to God. I needed to realize I could rely on Him. I needed to remember He had plans for me and my two baby boys.
I came to know that both faith and fear cannot be in the same place. That night I chose faith. I surrendered my heart to God, I asked him to take over. I didn't want to live in fear of the unknown. I didn't want to doubt the medical staff taking care of me. I didn't want to worry about my boys' health. I gave it all over to Him. I prayed he would give me a calm and trusting heart. I read the bible passages about fear and worry. I wrote them down. I tried to memorize the ones that penetrated my heart. Every time I felt the seed of worry begin to grow, I turned right back to those verses. I learned that with every circumstance in our lives, when trouble comes along, the first source should be God's word. Initially, I let my own knowledge of mono-di twins and their potential complications unleash a flame of fear. That season of anxiety was squelched when I redirected my thoughts to God and His promises.
One of the verses was 1 John 4:18 "There is no fear in love. But perfect love drives out fear, because fear has to do with punishment".  I focused on God's love for me by sending Jesus to sacrifice himself for my sins. I focused on the love I had for my two baby boys. When I meditated on God's love for me and my boys, and how much I loved my boys, I felt the fear melt away. I put my trust in the One who blessed me with the twins.
Staying close to God was my life-preserver the remainder of my hospital stay. As the ultrasounds were beginning to show possibly worse anemia for baby B, it was recommended my labor was induced. Once it was time to begin pushing, I was quickly wheeled into the operating room. The plan was for a natural delivery, but with twins there is a much higher risk of needing a c-section emergently. Baby A, Michael, delivered easily after two pushes, and Baby B, Vincent, was delivered 6 minutes later. Taking one look at the boys, they indeed did have TTTS. Michael was the "recipient"- he was beet red, as he had been receiving blood from this brother. Vincent was the "donor"- and he was pale white, anemic from donating his blood. Both boys did remarkably well, and had a short stay in the NICU. Thanks be to God.
I am so grateful for my pastor, my husband Jack, and for the Holy Spirit for prompting and guiding me in the right direction during my time of crisis. To the direction of prayer and God's word. And to remember God is good. All the time.
Kelly